I'm working on a new series of photographs -- "Boston Tops" -- that feature the tops of buildings along Boston's Commonwealth Avenue. I shot the photos this past weekend after the Boston Book Festival. The day was gorgeous and the light was AWESOME and just perfect for photography!
While shooting I got honked at twice and barked at by a dog once, but I survived.
Here's a little preview of my collection: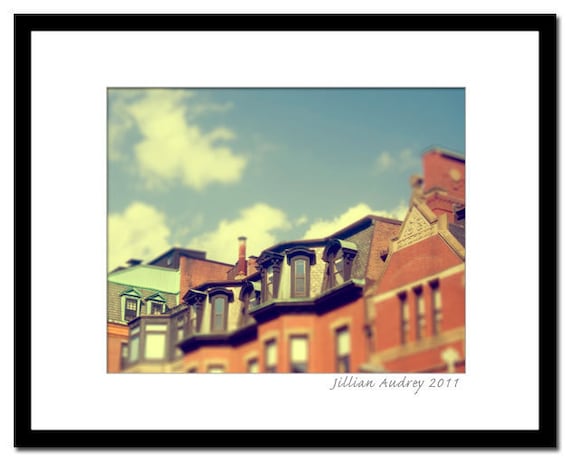 You can find that one currently
on Etsy HERE
and more to come soon!
Also, super awesome exciting news... some of my work is
now available on Society6
! (Including square formats, extra large formats PLUS gallery wraps, iphone cases, iphone skins, laptop skins & art prints of my BOSTON TOPS series! Whew!) Like this baby here:
What a good start to the week! xoxo, Jillian